Children's Journey Preschool is a Christian Preschool that provides a developmentally appropriate program that enriches the children socially, emotionally, physically, academically and spiritually. We value creative play in a positive academic environment.
School Hours are 6:30 a.m. to 6:00 p.m.
We enroll Children 6 weeks to 5 years of age.
Our program offers 2 day, 3 day and 5 day.
Half day & full days are available.
Please give us a call for a tour!
State of FL License# C09OR0163
Trisha Vigo, Facility Administrator
Children's Journey Preschool and Redeemer Lutheran Church know that high-quality teachers make all the difference in the lives of our children. Meet our teachers and
read their bios. [click here]
Check out our classrooms too!
[click here]
Please contact the Preschool to schedule a tour and to learn more about our availability.
In the meantime, you can learn more about our staff and see our classroom virtually by visiting the links under
'Meet Our Teachers'. Schedule an appointment today cjp@redeemerwp.org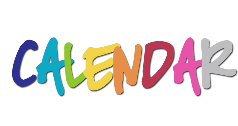 "Let your little one's journey begin with us at Children's Journey Preschool!"
Children's Journey Preschool
Mary Barret, Preschool Director