Children's Journey Preschool is a Christian Preschool that provides a developmentally appropriate program that enriches the children socially, emotionally, physically, academically and spiritually. We value creative play in a positive academic environment.
School Hours are 6:30 a.m. to 6:00 p.m.
We enroll Children 6 weeks to 5 years of age.
Our program offers 2 day, 3 day and 5 day.
Half day & full days are available.
Please give us a call for a tour!
State of FL License# C09OR0163
Children's Journey Preschool
Trisha Vigo, Preschool Director
Children's Journey Preschool and Redeemer Lutheran Church know that high-quality teachers make all the difference in the lives of our children. Meet our
teachers and read
their bios.
Now enrolling for the 2019 – 2020 School Year! Free VPK available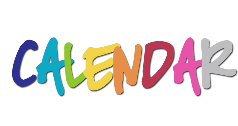 "Let your little one's journey begin with us at Children's Journey Preschool!"